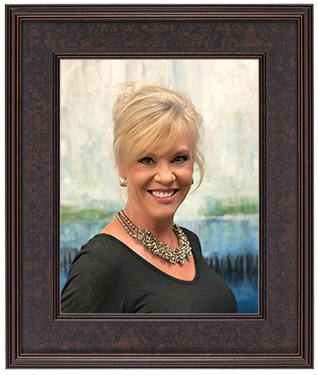 Judy Buchanan, ASID
Texas State License #7380
NCIDQ-1993
Judy Buchanan created Kaleidoscope-Studio of Interior Design based on principles and values learned throughout many years working in small design firms and furniture stores. Taking the best practices from each place, she has built a company that encourages creativity, inspiration and personal growth. She is highly regarded by her vendors, suppliers and workrooms, allowing her to provide the best service and best value for her clients.
Judy is passionate about helping her clients create the home of their dreams, whether it is an existing home in need of updating, or a new house. She has years of experience in new construction and remodel. She guides her clients through the process with simplicity and ease. Finding out their wants and needs and then making it all come together is what she does best. Her personal experience and professional knowledge give her a unique perspective that is invaluable in creating a polished yet comfortable home. Completing a room with the right furniture, flooring, wall color, window treatments, lighting, wall art and accessories, and seeing the difference it makes in the families she works with is truly her greatest pleasure.
Her career began with a small interior design studio in New Mexico. She knew right away she was going to enjoy working with people to make their homes beautiful as well as safe. Judy received a degree in interior design. She sat for and passed the challenging NCIDQ exam, an exam that is required for state licensing and for professional membership in The American Society of Interior Designers. Those credentials allow her the honor of placing the initials ASID after her name. Judy is licensed in the State of Texas by the Texas Board of Architectural Examiners. She completes many hours of continuing education every year to have the distinction of setting herself apart as a true professional in the business.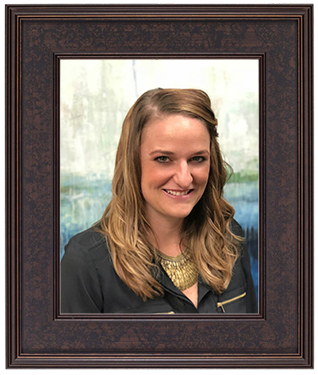 Christine Cook
Allied Member ASID
Christine has a Bachelor of Arts degree and is an Allied Member of The American Society of Interior Designers. Before joining the Kaleidoscope team, she gained experience in many areas of the design field including specialty furniture and accessories, lighting, rugs and custom floor installations and visual merchandising. Embracing the philosophies of Kaleidoscope's simple approach to design, she has established a large following of clientele in and around Houston. Her talent is capturing the initial vision and creating a look that is far greater than expected, ensuring every detail is just right when she completes a room. Her passionate and detail oriented manner makes her a fun and productive designer to work with. Her clients are always eager to refer her to friends and family.
She is a role model for new designers with the company and plays an important part in the direction and decisions of Kaleidoscope. When her family was relocated to the Pittsburgh area a few years ago, she could not imagine not being associated with Kaleidoscope. She purposed a business plan to start a new Kaleidoscope in Pennsylvania, and continue to work with new and established clients in Houston. She travels to Houston one week a month, works remote via emails, phone calls and even does presentations via facetime when necessary. She has proven that hard work, determination, good values and principles work no matter where you live. Kaleidoscope II in Pennsylvania is thriving with Christine's ever evolving style and passion.
"If you want to get something done right, ask the busiest person you know"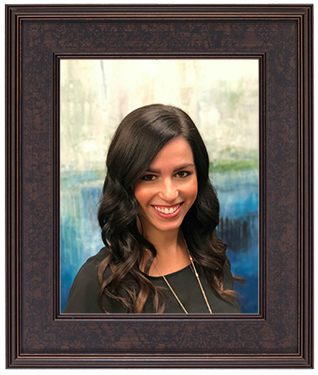 Jordan Coursey
Allied Member ASID
Jordan is a native Houstonian with a Bachelor's Degree in Interior Design from Texas State University. She is an Allied Member of The American Society of Interior Designers and has experience in many areas of design including new construction and remodels. Working on large scale projects in Mexico and Central America has given her a wealth of experience in blending different cultures and styles together. Her passion for residential interiors grew as she created these dream like vacation homes.
Jordan loves listening and getting to know her clients so she can take their vision and turn it into a reality. She is creative and can add just the right piece to make a space something extra special. Jordan is an invaluable member of the Kaleidoscope team as she adds a fresh perspective when working on team projects and helps the process flow smoothly by doing a large amount behind the scenes. Following the principles and philosophies of Kaleidoscope, she creates beautiful, timeless yet functional spaces.
Jordan is a supporting member of Compassion International, a Christian based child sponsorship ministry.
KALEIDOSCOPE II – Greater Pittsburgh Area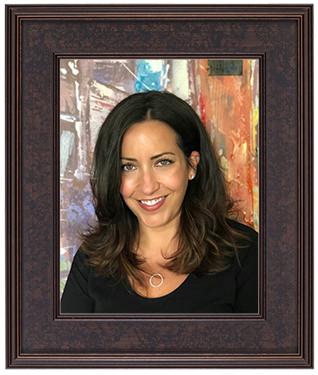 Lisa Evans
Greater Pittsburgh Area
Cell – 917-355-5515
Lisa recently relocated to Pittsburgh from New York City, and enthusiastically joined the Kaleidoscope II team, continuing her evolution on her second career path as a residential interior designer. She holds a degree in Interior Design from the New York School of Interior Design, as well as a Bachelor of Arts from Emory University and a Master's in Business Administration from New York University's Stern School of Business. She has over 4 years of experience in interior design, working on homes in New York, Pennsylvania, and Florida. She also has over 10 years of experience as a business and marketing professional, working with luxury brands in fashion, cosmetics, and home furnishings.
Lisa's extensive experience has given her an exceptional ability to partner with her clients, supporting their journey to create comfort, style and value in their homes. She loves the personal relationships that she develops with them while creating functional, beautiful rooms that are designed to meet their unique needs. Lisa is thrilled to bring her experience and enthusiasm to Pittsburgh's Kaleidoscope Studio II.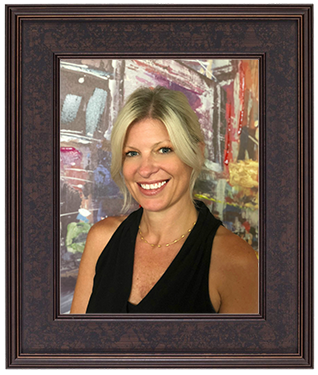 Stacy DePrado
Greater Pittsburgh Area
Cell – 412-916-1641
Stacy has a Bachelor of Science in Business, a minor in Art and a natural talent for interior design.
Staging new home builds and designing for friends and family have given her the experience she needed to follow her dream full time. She has completed numerous projects in Miami and Delray Beach, Florida as well as Pittsburgh. Her expertise in custom furniture design and décor gives her an edge to create a unique and personal look for her clients. Stacy believes in developing a relationship with her clients to get to know what they really want to reflect their personality for a one of a kind design.
Joining Kaleidoscope-Studio gives her the resources and the support of team to provide her clients a broad spectrum of home furnishing products with quality and value in mind.
From small to large projects, residential to commercial; her understanding of how spaces work and how people interact within them is key to her designs.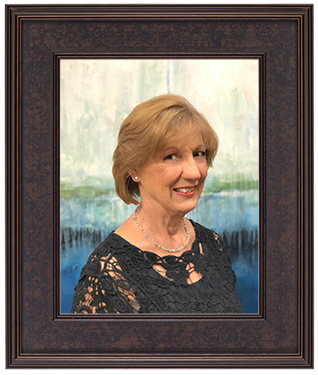 Marilyn Keepers
Studio Coordinator
Marilyn has been around the furniture industry and interior design business for many years. She is an integral part of the daily workings of Kaleidoscope. She welcomes clients and daily shipments, helps with the accounting, unpacks and prices new merchandise, assists the designers with second opinions and a myriad of other things. She spends every minute thinking how she can help to keep everything running smoothly.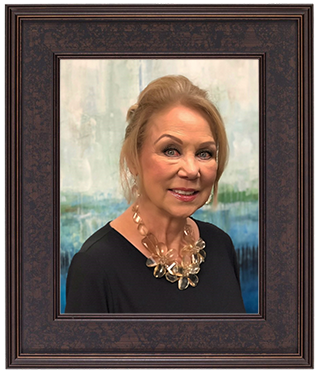 Belinda Harris is known for her fabulous style and ability to accessorize an outfit just right. Belinda moved to Houston in 1969 and worked for George W. Strake Jr. and the Strake Foundation for 43 years. She is loved by all that know her smiling face. She has joined the team at Kaleidoscope and is learning how many of the same principles that apply to clothing fashion translate into home fashion. The right accessories are what make all the difference. She is a wonderful addition and stays busy helping the design staff in creating beautiful interiors and keeping the showroom up to date.
Belinda welcomes you to stop by Monday, Wednesday and Friday 10-4 for a personal tour of the studio.